Find a hike that suits you
---
Use location, use keyword, use shared ID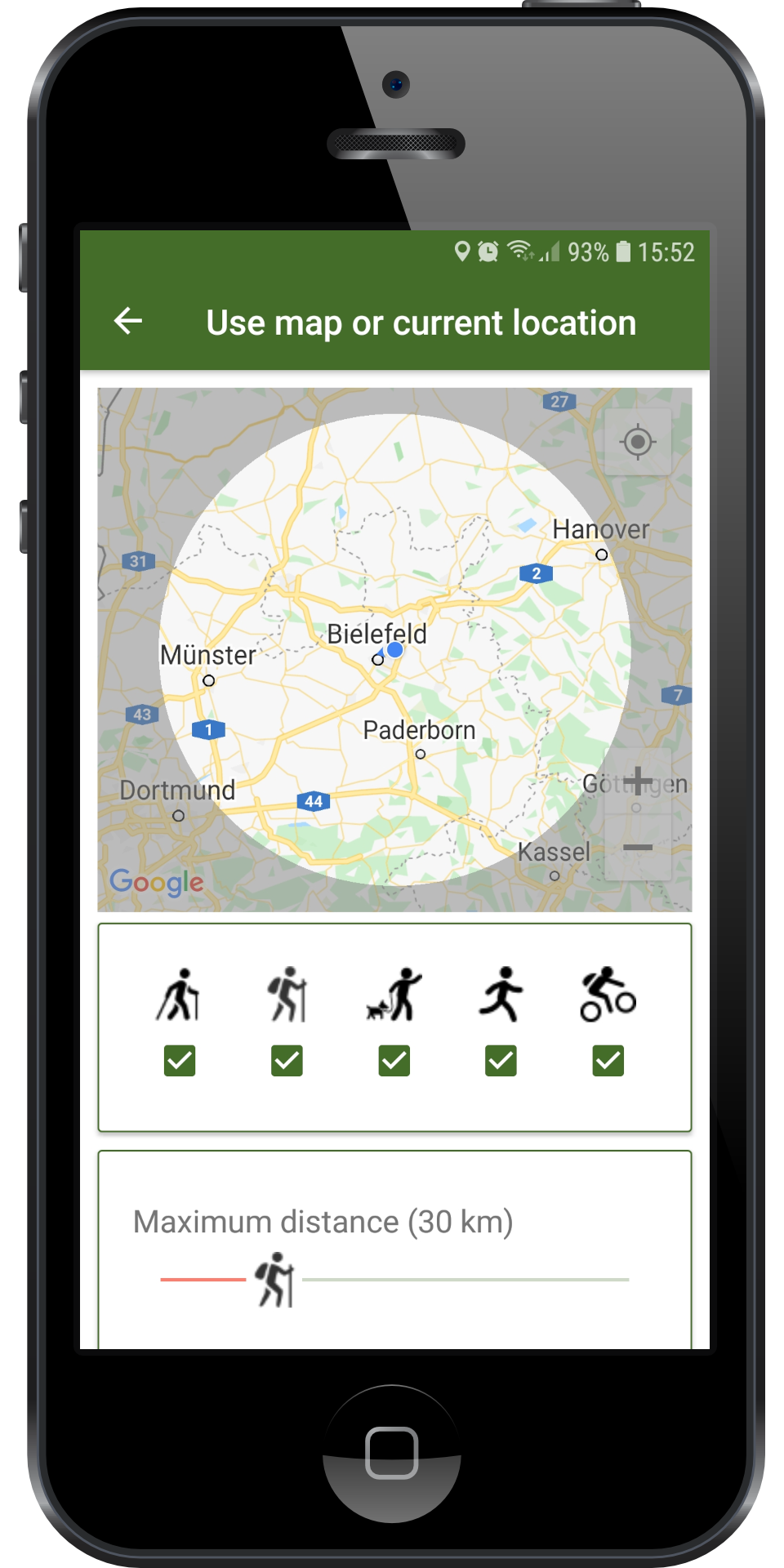 Location, for example
---
use multiple criteria
List of found hikes
---
select the hike ...
View the hike
---
Description, reviews, rating, photo...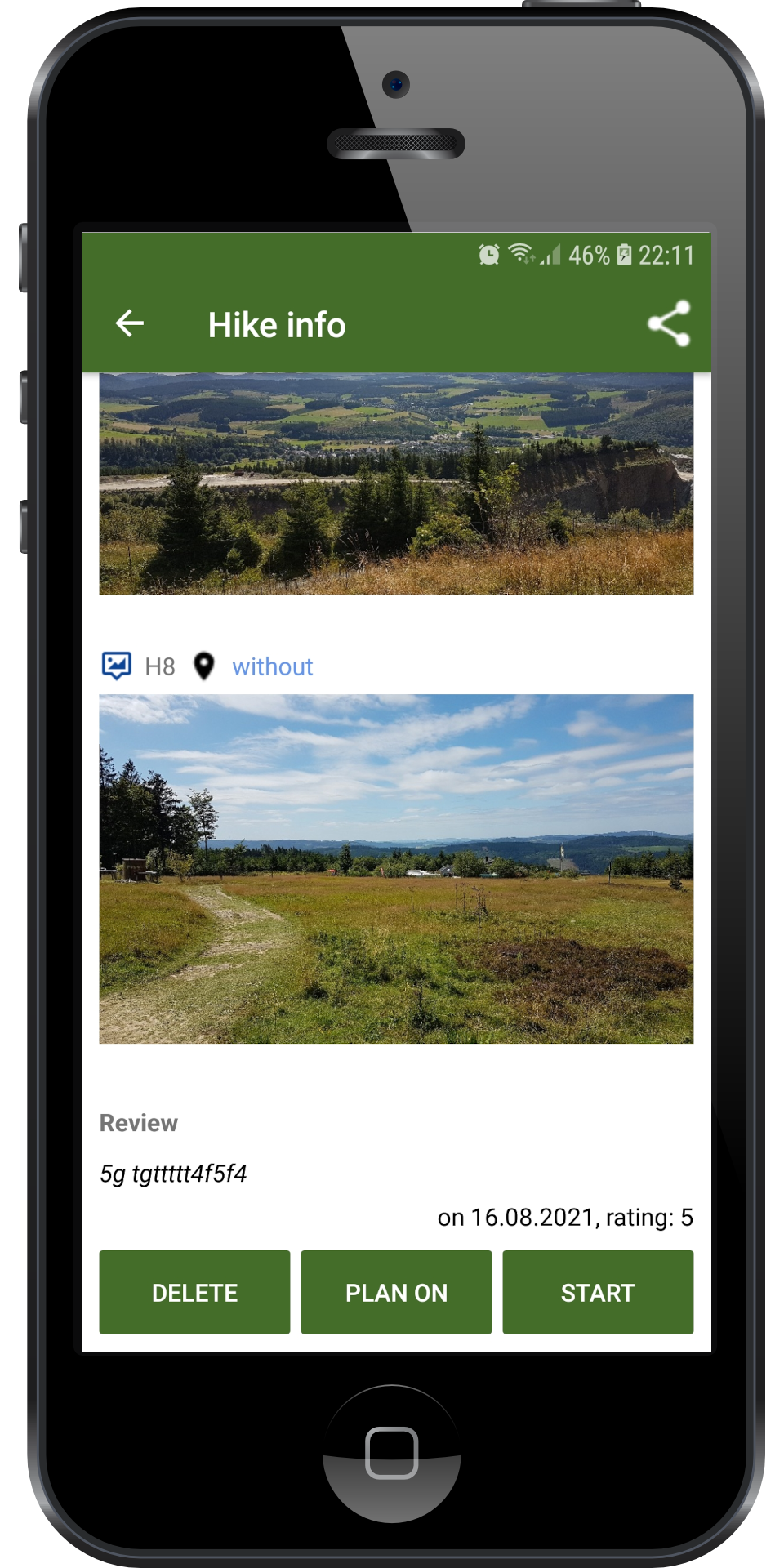 View the hike
---
Plan a hike...
Prepare for the hike
---
Navigate to the hike...
Prepare for the hike
---
Select beep or vibration...
And finally go hiking
---
enjoy the nature...
At the end write a review
---
and rate the hike
Or create your own hike
---
and share it with other people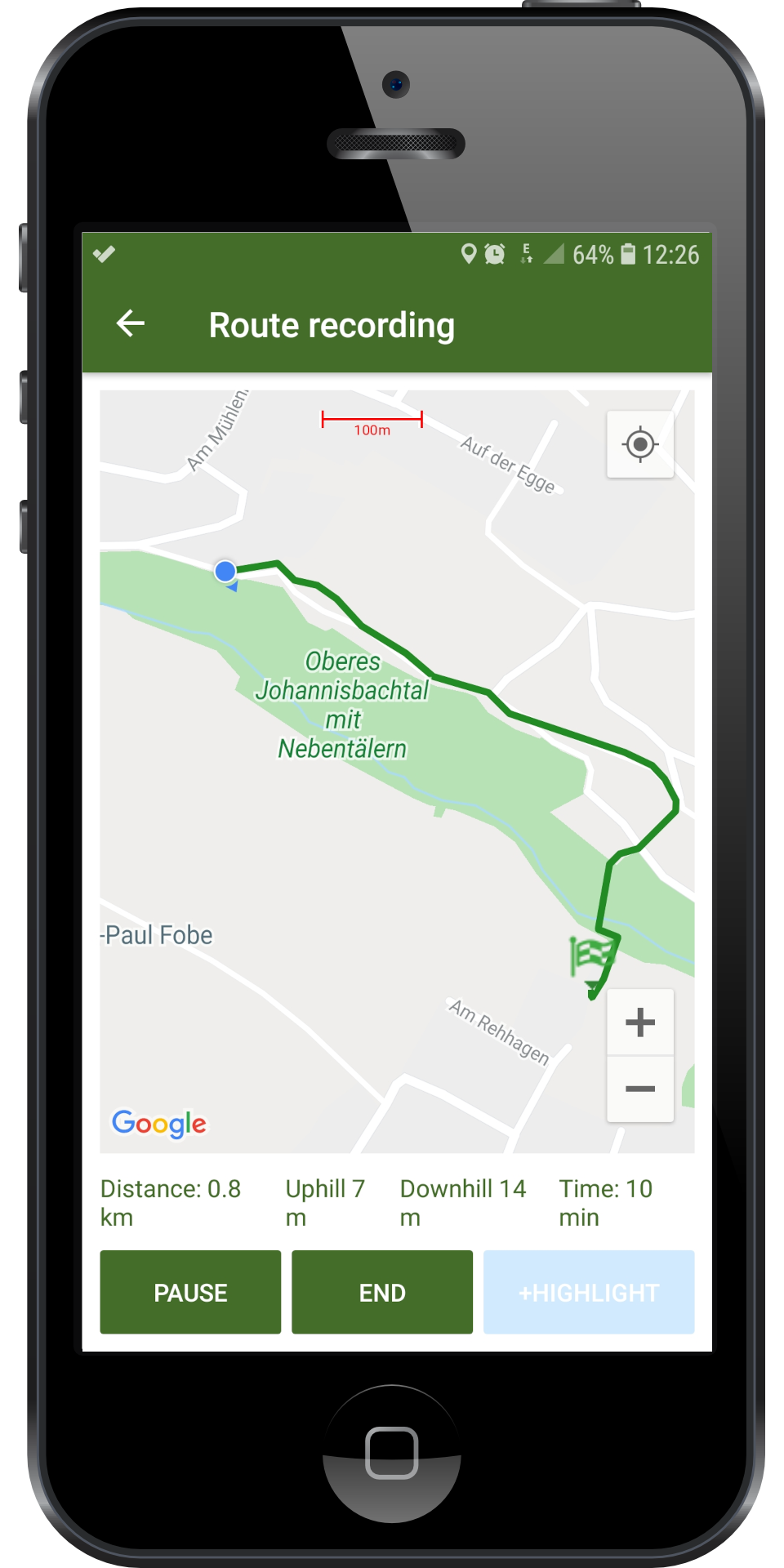 Record route
---
Take a break if you want...
Add highlights
---
with description...
Take Tour
Take Tour
MyHike
Why should I have that?
MyHike is very useful for active people who enjoy hiking.
In our app you will find a route that suits you.
Or you can create your own tour and share it with others or use it just for yourself.
During the hike, the app helps you to stay on the path and guides you safely from start to finish and all of this without constantly looking at the display. You will be navigated via beep or vibration.
You can rate tours and your own tours will be rated by other users.
MyHike is designed in a minimalist way so as not to distract the user from the essentials (your hike).
MyHike is basically free of charge, but you can support our further development with a donation.
Available for
MyHike
Get a great app for your wonderful hiking experience!
Google Play
App Store